The Centrum Arts League is excited to honor Karla and Bob Shirley at the Best of the Northwest Gala celebrating the 26th season of Cypress Creek FACE on Friday, September 30, 2022 at Houston CityPlace Marriott at Springwoods Village. The Shirley's have been committed to making our community the best place to live for over 50 years.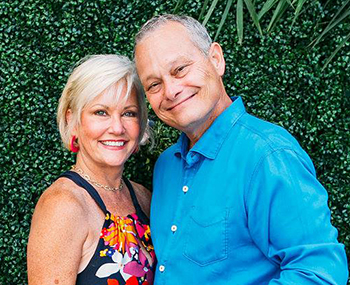 Before introducing Karla and Bob Shirley, we have to acknowledge The Shirley family. Shirley Acres made its humble beginnings as a residence to Ralph and Lou Shirley in 1971. Throughout the years Ralph and Lou raised their four children, each having their weddings on the beautiful 13-acre property. It was the wedding ceremonies of their children that inspired them to open up their home and land to the expansion that we now know as Shirley Acres and is still family owned and operated by Bob and Karla Shirley.
Karla and Bob married 11 years ago and they now enjoy the continuation of the legacy. Bob is a graduate of Sam Houston State University and Karla spent 30 years as a commercial realtor prior to their marriage. Together they also own a private preschool, Woodforest Academy, on the Shirley family property. Most important to Karla and Bob are their four children, their youngest, Taylor; Cameron and his wife Jocelyn; Kelsey and her husband Walter; and DJ and his wife Courtney. While the children are special, they say the grandchildren are amazing! Charley and Tripp, 8 and 7 years old, have stolen all their hearts!
Karla and Bob serve as Cypress Creek FACE board members and Bob also serves on the NAM Endowment board. Over the years, Karla and Bob have been involved with many charities. They love to travel and spend time with family and friends. They are members of Champions Golf Club and they attend Champion Forest Baptist Church.
The Centrum Arts League Gala, chaired by Nita Bedford, benefits FACE, in support of the arts in Northwest Harris County. Each year children are introduced to the arts through free performances and summer orchestra camps. Young and old alike enjoy the Star-lit! and Promenade concert series. In addition, FACE awards scholarships to area music students attending Sam Houston State University and the University of Houston each year.