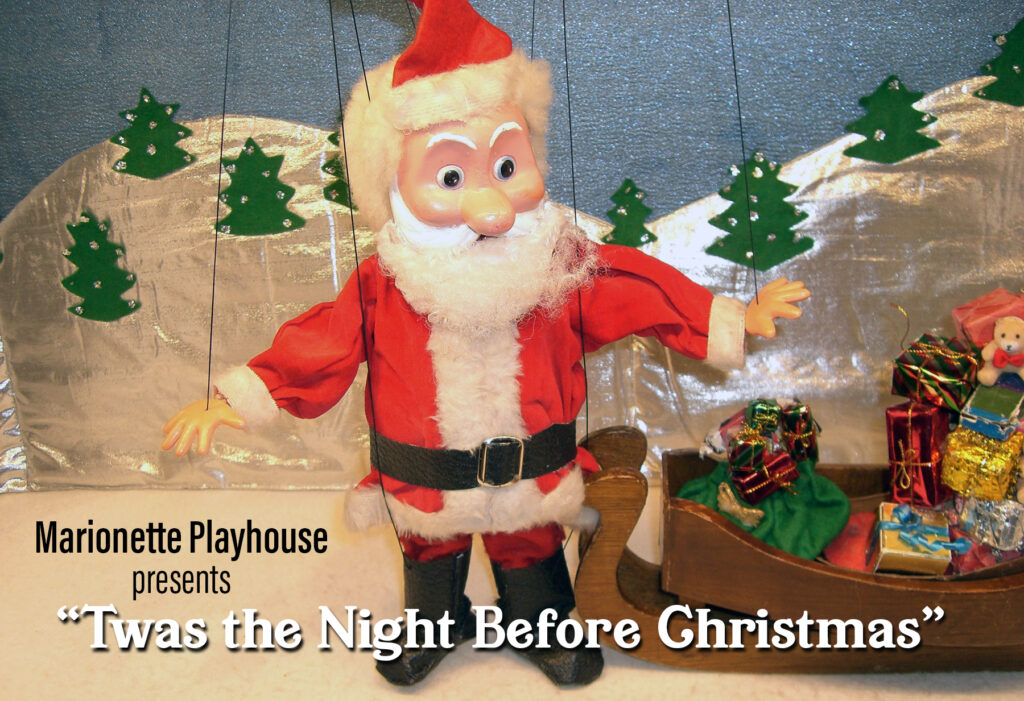 "Twas the Night Before Christmas"
11:00 a.m., Saturday, December 3, 2022
Mangum-Howell Community Center

"Twas The Night Before Christmas" combines puppetry, poetry and dialogue to create a Christmas fantasy. The show opens in Santa's North Pole workshop where we meet Santa, Mrs. Claus, the elves and Rudolph, the red-nosed reindeer. The sleigh travels to a snowy forest for scene two, where Rudolph's nose has become frozen in the snowstorm. The lovely Snow Queen comes to help Santa with a wonderful way to warm Rudolph's nose. Then the sleigh continues to the home where Santa leaves gifts under the Christmas tree.
Due to a cast illness (covid), the Houston Grand Opera's Opera to Go! is not able to perform this Saturday. We were able to get Jean Kuecher's Marionette Playhouse production of "Twas the Night Before Christmas." String puppets in beautiful costumes perform on a marionette stage with lights, scenery and curtains.