3:00 p.m., Tuesday, October 12, 2021
Singing HERstory pays homage to the life and achievements of inspirational women featured in the banner exhibit, Sing the Truth: Voices from The Amistad Center for Art & Culture. For more than 100 years, black women defined career paths that fed them artistically and financially as they enriched this nation and the world. Through biographical sketches, we celebrate the African American female performance tradition and its impact on the fight for freedom and equality. Discover the music and acclaim of fourteen pioneering women portrayed by dynamic and versatile vocalist, Jolie Rocke. 
This performance is funded in part by the Texas Commission on the Arts.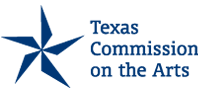 Dr. Jolie Rocke, renowned soprano has performed as a featured soloist in the USA, Europe and Far North Queensland Australia. The native New Yorker is a versatile vocalist of varied repertoire including but not limited to opera, jazz, gospel, and musical theater. Her passion for music and the desire to pass it on to her students impels her to produce performances and events, direct community arts programs, and train aspiring singers as a private voice teacher, coach, and mentor. She was conferred a Doctor of Musical Arts in Vocal Performance from the University of Connecticut, a Master of Early Childhood Education from Loyola College in Baltimore, and a Bachelor of Music from the University of Hartford's Hartt School. Dr. Rocke has taught at Texas Southern University, Prairie View A&M University (TX), Manchester Community College (CT), University of Connecticut and in several public schools of Hartford (CT). In addition to actively performing, presenting master classes and lectures nationally, she serves as Adjunct Professor at San Jacinto College, Artist in Residence at St. Peter United Church of Christ, Vocal Coach for V. Michael McKay's Houston Gospel Legends Choir. Dr. Rocke is owner of Rocke Vocal Studio and co-founded Equity Arts Enterprises LLC, an arts education and entertainment business both based in Houston (TX).
Performance Location: John Wesley UMC, 5830 Bermuda Dunes Dr., Houston 77069
Date & Time: 3:00 p.m., Tuesday, October 12, 2021
Tickets: $12 Adult, $10 Senior, $8 Child/Student, $8 groups of 6 or more
On Sale Date: Single Tickets – August 2, 2021