Due to Tropical Storm Nicholas, the American Dreamer performance has been postponed to 
3:00 p.m.,  Tuesday, September 28, 2021
American Dreamer will present their unique blend of Indie Folk. They will mix pop, folk, classical, bluegrass and blues for an original sound unto itself. You can enjoy lush harmonies, intricate string arrangements, and powerful songs all in one performance. 
This performance is funded in part by the Texas Commission on the Arts.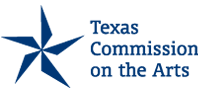 AMERICAN DREAMER is four gifted musicians who bring a heavy dose of strings to their unique blend of Indie-Folk. Each member – Courtney Castaneda, Dana Marie, Camille Schiess, and Sasha Klare-Ayvazian – contributes something distinctive to their rich and remarkable sound. The quartet's music builds on relatable Folk songs, transformed through bold string arrangements (violin, cello, bass) and resplendent three-part harmony.
American Dreamer's four members met while pursuing graduate degrees at the Butler School of Music at the University of Texas, Austin. They share a lifelong passion for crafting their art and using it to connect with urban and rural communities. American Dreamer strives to honor America's deeply rooted Folk tradition while exploring contemporary elements that roll the genre forward.
www.americandreamermusic.com
Performance Location: John Wesley UMC, 5830 Bermuda Dunes Dr., Houston 77069
Date & Time: 3:00 p.m., Tuesday, September 28, 2021 – Date change due to Tropical Storm Nicholas
Tickets: $12 Adult, $10 Senior, $8 Child/Student, $8 Groups of 6 or moreSeason Ticket Sales: On Sale Now
Single Ticket Sales: 9am, Monday, August 2, 2021