11 a.m., Saturday, September 16, 2023 @ M-HCC
& 11 a.m., Saturday, October 14, 2023 @ GBCC
Travel south of the border with Mixteco Ballet Folklórico! The group presents dances from the Northern state of Nuevo Leon, which were first brought to Mexico from European countries such as Germany, Austria, Poland and Czechoslovakia. In the state of Veracruz, the "Zapateados", or footwork, are very intricate and reminiscent of the Flamenco dances from Spain. The group's final numbers are from the state of Jalisco, where the Mariachi music is believed to have originated. The dynamic sounds of trumpets, violins and guitars come alive, as the dancers make their grand entrance. Next, the Mexican cowboys known as "Charros" dance their way onto the stage, with their wide brimmed "sombreros". In closing the show, the group performs their final number, "The Jarabe Tapatío", or better known around the world as The Mexican Hat Dance. ¡Víva México!
Presented in partnership with Young Audiences of Houston.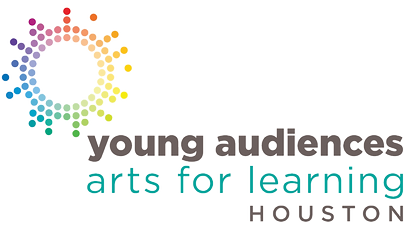 Date & Time: 11:00 a.m., Saturday, September 16, 2023
Performance Location: Mangum-Howell Community Center, 2500 Frick Rd. (inside Doss Park), Houston Tx 77038
Date & Time: 11:00 a.m., Saturday, October 14, 2023
Performance Location: George H.W. Bush Community Center, 6827 Cypresswood Dr, Spring, TX 77379
Tickets: FREE
Single Ticket Sales: 9am, Monday, July 31, 2023
A Mission to Promote Mexican Heritage through Dance
Mixteco Ballet Folklórico is dedicated to the research, preservation and education of Mexican customs, traditions and culture through the art of music and dance. Founded in 1992, our goal is to provide Houston area youth with cultural activities that are rewarding and increases artistic awareness within the community. Group directors, Jose Sada and Rosalia Chapa, emphasize mental and physical discipline while adding unique styles of choreography to the traditional folkloric dances.
Mixteco is a three-time Grand Champion for 2015, 2016 & 2018's "Competencia Folklórica de Texas" held annually in Corpus Christi, TX.