The Cypress Creek Foundation for the Arts & Community Enrichment (FACE) is a non-profit foundation with the mission to provide cultural arts programming and educational opportunities for the community. Our concerts feature a wide range of classical and performing artists from traditional to contemporary, large to small ensembles, solo performers, and multi-cultural attractions.
Our Beginning…
In the early 1990s Cypress Creek Christian Church decided to build a new sanctuary that could be used for church services as well as community events. In the fall of 1997, The Centrum, an acoustically superb, 885 seat concert hall, was completed. As the hall was being build, community leaders and church members realized they needed an entity to present concerts in the hall resulting in the creation of Cypress Creek FACE.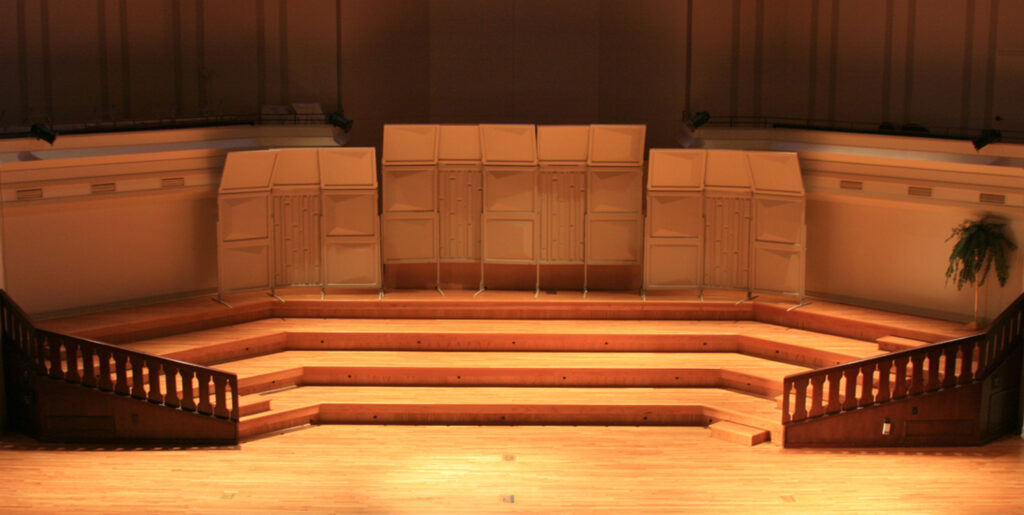 FACE concerts began in November of 1997 with a grand opening Star-Lit! Series concert featuring Marvin Hamlisch.
Today…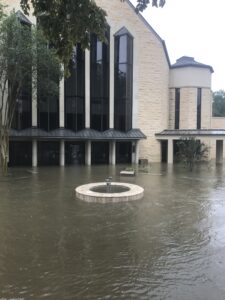 With the damage to the Cypress Creek Christian Church and The Centrum from Hurricane Harvey in August 2017, Cypress Creek FACE has moved to a new office on Louetta Rd. and moved all of their concerts to new venues.
As of June 2020, the Cypress Creek Christian Church began a campaign to raise $500,000 to add to the $2 million given by FEMA and their parent church for reconstruction of The Centrum. The goal is to have The Centrum opened by Christmas 2020.
Our goal is to resume Star-Lit! Series concerts in The Centrum in March 2021. We plan to continue the Promenade Series at John Wesley United Methodist Church and the Children's Series at Harris County Precinct 4's Mangum-Howell Community Center until the new George H.W. Bush Community Center across from the Barbara Bush Library is completed.
Concert Series
FACE currently has three concert series: Star-Lit!, Promenade, Children's, and a Summer Camp program.
The Star-Lit! Series features national and international artists throughout the season. Concerts are presented on Saturday evenings and feature diverse talent. Performers in this series have included Nancy Wilson, Maynard Ferguson, Tommy Tune, the Houston Symphony Orchestra, Bob Newhart, Burt Bacharach, the Lincoln Center Jazz Orchestra with Wynton Marsalis, Doc Severinsen, Canadian Brass, the Four Freshmen, Glen Campbell, Hal Holbrook, Ronan Tynan, The Fifth Dimension and Joshua Bell.
The Promenade Series features local and regional artists showcased in eleven concerts. One of these concerts is presented on a Saturday evening, while the remaining ten are scheduled on the second Tuesday afternoon of each month to accommodate senior citizens in our community. FACE works with local retirement communities, nursing homes and senior groups to provide programming they will enjoy and an opportunity for socialization. In addition, each year FACE brings an internationally acclaimed choral conductor, like Moses Hogan, Sweden's Robert Sund, and Venezula's Maria Guinand, to work with area schools to present a combined choral concert, "A World of Song."
The Free Children's Series features local artists whose programming is specifically geared to elementary age children. The concert series highlights various forms of the arts including opera, puppetry, drama, classical and popular music. Since the 2000-2001 season, the Children's Series has been underwritten by The Centrum Arts League allowing Cypress Creek FACE to invite all area elementary-age children to attend the concert free.
Our Focus on Education
Part of Cypress Creek FACE's mission is to provide educational opportunities for the community. The Focus on Education program was formed to help make this possible. Through this program, Cypress Creek FACE is able to provide workshops, master classes, collaborative concerts, special family concerts, free children's concerts, special student ticket prices, and programs such as Klein Art Days and two Strings Camps. Workshops have taken place with Star-Lit! Series artists such as Joshua Bell, Sir James Galway and the Canadian Brass.