11:00am, Saturday, December 2, 2023
at Mangum-Howell Community Center

When it becomes clear that his mom and sister won't get their Christmas wish, Lil' Man enlists the help of Santa's wild elves to make sure the holidays are once again merry and bright. A play with music, silly elves, and a lot of heart, Lil' Man Saves Christmas reminds us that achieving your dreams takes community and courage and sometimes a little magic from old St. Nick!
Presented in partnership with Young Audiences of Houston.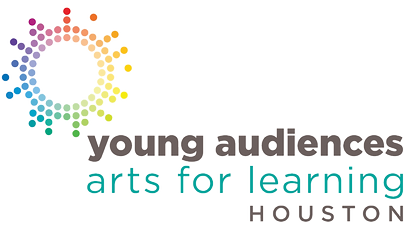 Date & Time: 11:00 a.m., Saturday, December 2, 2023
Performance Location: Mangum-Howell Community Center, 2500 Frick Rd. (inside Doss Park), Houston Tx 77038
Tickets: FREE
Single Ticket Sales: 9am, Monday, July 31, 2023
The Mission of The Ensemble Theatre is to preserve African American artistic expression and enlighten, entertain and enrich a diverse community.
The Ensemble Theatre was founded in 1976 by the late George Hawkins to preserve African American artistic expression and enlighten, entertain and enrich a diverse community. Decades later, the theatre has evolved from a touring company operating from the trunk of Mr. Hawkins' car to being one of Houston's finest historical cultural institutions. The Ensemble is one of the only professional theatres in the region dedicated to the production of works portraying the African American experience, the oldest and largest professional African American theatre in the Southwest, and holds the distinction of being one of the nation's largest African American theatres owning and operating its facility and producing in-house. The Ensemble Theatre has fulfilled and surpassed the vision of its founder, and continues to expand and create innovative programs to bring African American theatre to a myriad of audiences.
The programs and operations of The Ensemble Theatre benefit a multicultural audience that is diverse in age, income, ethnicity, and culture. Its core audience is African American (90%). The Ensemble produces a Mainstage Season of six contemporary and classical works devoted to the portrayal of the African American experience by local and national playwrights and artists. The Ensemble's Performing Arts Education program provides educational workshops, artist-in-residence experiences, and live performances for students both off-site and at the theatre, and the Young Performers Program offers intensive spring and summer training for youth ages 6 to 17 encompassing instruction in all disciplines of the theatre arts. Through its varied programs, The Ensemble reaches over 65,000 people annually.